Sexual harassment has become a major problem at the McMurdo Station located in Antarctica. Liz Monahon, Jennifer Sorensen, and Britt Barquist are just a few victims who were brave enough to shed light on this issue. A report published by the National Science Foundation stated that 59% of women have experienced sexual harassment during their life and 72% of women said that it is a big problem.
Leidos, the prime contractor in Antarctica, claims that they have received zero allegations for five years ending in 2022. One case of rape was minimized to sexual harassment. The population at McMurdo usually increases from 200-300 in the winter to more than a thousand in the summer. Around 70% are men.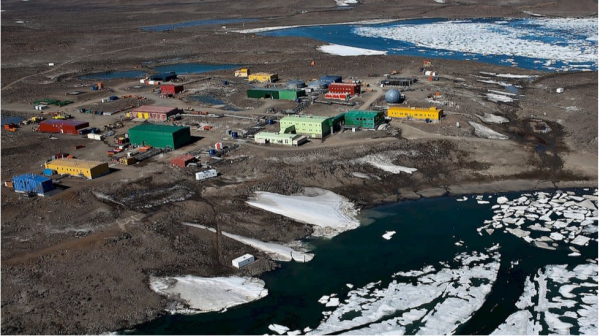 Story continues below advertisement
Jennifer Sorensen, told the AP she was raped at the McMurdo station in 2015. "We have concluded that you were a victim of sexual harassment," said GHG Corporation President Joseph
Willhelm. This matters because women are being left to defend themselves against their harassers. "No one was there to save me but me. And that was the thing that was so terrifying," said Monahon.
Another case surfaced where a woman was forced to work with the man who harassed her. "It was a lingering hand on the inside of my thigh, like as close as you can get to just grabbing my actual crotch," Barquist said. Britt Barquist was then forced to work with the man that groped her. "It was humiliating and awful," she said. "I would try to not make eye contact with him or acknowledge him at all."
Women will continue to be sexually harassed as long as these companies protect the men that commit these crimes. This leads to less women reporting their cases because their jobs might not act. Pacific Architects and Engineers representative Holly Newman blames these crimes on alcohol. "Problems with alcohol and people hurting other people."
Until society treats women with the respect and courtesy every human being deserves, problems like these in Antarctica will continue to plague our nation.