The big Clash of the Causeway against the La Marque Cougars was a great way to start off the season since the Tors slaughtered them, 58-6, for the fifth time in the last six years. Quarterback, Kyden Barker, led the Tors to victory with three touchdown passes and up to 67-yard passes throughout the game. By halftime, the Tors were up and cruising 44-6 after the touchdown pass from Tim Brown to Aretheis Winn.  
Although the Tors demolished the Cougars, the coaches believe there could have been improvements. The team managed to get 12 penalties by the fourth quarter. "We'll take the win, but there's a lot we also have to clean up", said Head Coach Sheldon Bennight. 
Texas City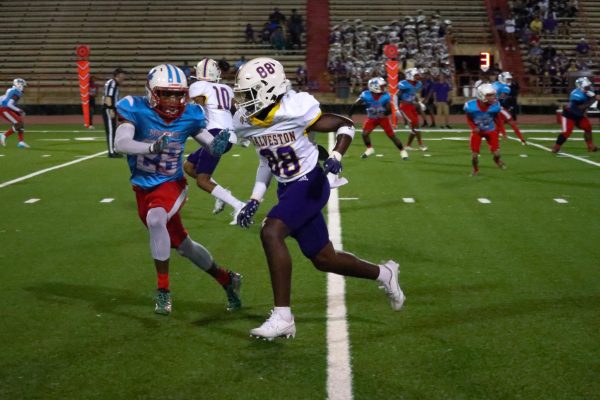 Story continues below advertisement
The Tors' second game of the season against the Texas City Stingarees wasn't the outcome everyone expected. The Stingarees beat the Tors with a close score of 17-10 after they broke the 10-10 tie during the second half. The Stingarees' Head Coach Shone Evans gave props to the Tors, saying it was a greatly executed game overall. "We tried to figure out what we could do because Galveston Ball has great athletes that are hard to contain", Evans said.  
There were late opportunities for the Tors to save the game in the second half. Quarterback Kyden Barker threw two passes to Ju'waan Woodbury in the fourth quarter, but unfortunately, things didn't go accordingly. This game was the last non-district matchup for Ball, so they must defend their District 9-5A Division I championship against the Madison Marlins next week. 
Madison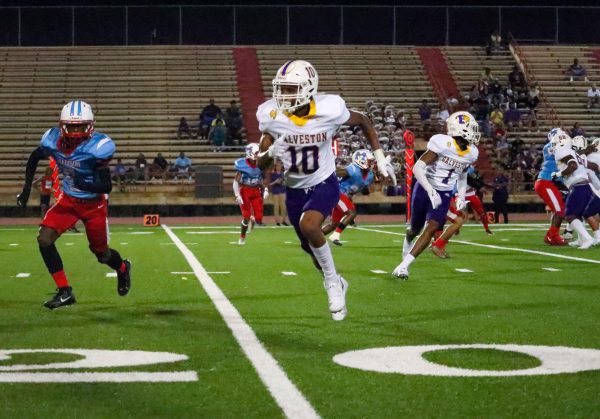 During the teams' District 9-5A-I game, the Ball High Tors left the Madison Marlins in the dust with an astonishing score of 70-15. Although there was an hour delay due to lightning, the Tors knew their objective going into the game. Head Coach Sheldon Bennight said, "I was pleased, especially after the lightning delay. We had a little lack of focus letting them complete a couple balls in the scramble drill." They made sure to get their head in the game and get the last word during the matchup. 
From their second play in the first quarter, the Tors were already in a 7-0 lead with a touchdown pass from Kyden Barker to Ju'waan Woodbury. Then, just 28 seconds into the second quarter, Justis Thomas made a six-yard touchdown run. As he was wide-open, Barker took the opportunity and threw a 49-yard touchdown pass to Jonah Williams. By halftime, the Tors had a great lead of 49-7. To give the game a great finale, Williams ran back a kickoff return of 80-yards. 
Friday night, Sept. 15, the Tors (2-1, 0-0) open district play against Sterling at the remodeled Courville Stadium.