The JROTC annual fall fundraising Turkey Shoot will be hosted, today, Thursday November 16th from 8am to 6pm at the shooting range at Ball High School. The annual JROTC Turkey Shoot has been an ongoing tradition for the past 10 years. The Turkey Shoot is hosted the last Thursday before Thanksgiving Break, and Major Mark Knight, the JROTC commander, says the Turkey Shoot "signifies the kickoff of the holiday season around here at Ball High".
Winners:
8:00 AM   Dr. Stephen Duncan     8:30 AM   David Wasserstrom      9:00 AM   Sean McGregor
9:30 AM   Paul McDonald           10:00 AM  Joseph Pillar                     10:30 AM  David Deore
Story continues below advertisement
11:00 AM  Gabe Carey                  11:30 AM   Jacob Daehnke                 12:00 PM Kendall Gonzalez
12:30 PM  Jessica Maxwell            1:00 PM  dJoe Musick                      1:30 PM   Matsha Lewings
2:00 PM   Patrick Temperelli        2:30 PM  Dr. Gerald May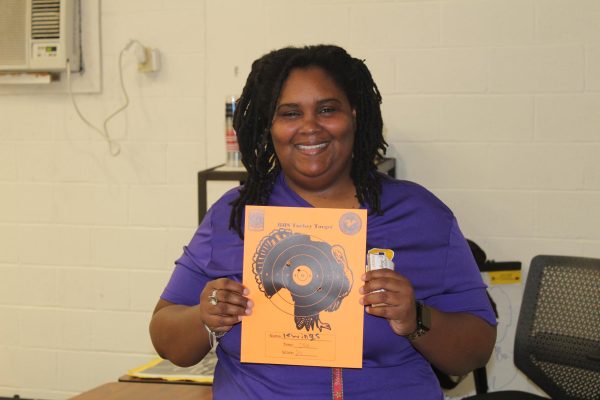 Students, teachers, administrators, and the community are invited to come out and participate in the Turkey Shoot. Each contender will get three shots for the price of five dollars. Each contender will use an air rifle and will shoot at a paper target, and every 30 minutes the best shot will be awarded a "nice and fat" frozen turkey supplied by Arlan's market. A bake sale is also hosted on the second floor on the way to the rifle range. Students are allowed to participate in the Turkey Shoot, but only after their classes.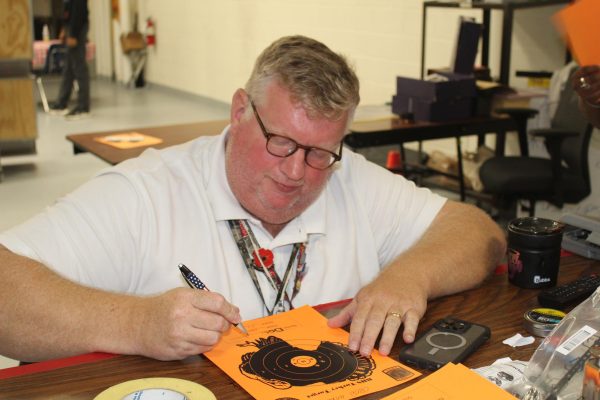 The Turkey Shoot is a very loved fundraiser that brings the community and Ball High family together. So come out and support the JROTC in their annual Turkey Shoot and Bake Sale fundraiser!