Hollywood actors and writers walked out on strike, flooding the streets of cities like Los Angeles and New York, to protest the use of Artificial intelligence or AI. They're protesting AI because of fear that some Hollywood studios are trying to replace the actors with AI. The studios pay the actors once, scan the actor's face and body, then have them sign a contract that would give them rights to use the actors face over and over forever.
Since the strikes started on July 14th, California's economy has lost about $3 billion. Films like Avatar 3, Blade, The Batman: Part II, Spider-Man: Beyond the Spider-Verse, Transformers One, and a long growing list have been delayed. The actors' strike has shut down most of Hollywood and many events like The Emmy Awards, Comic-Con, festivals, and press tours will be postponed or canceled.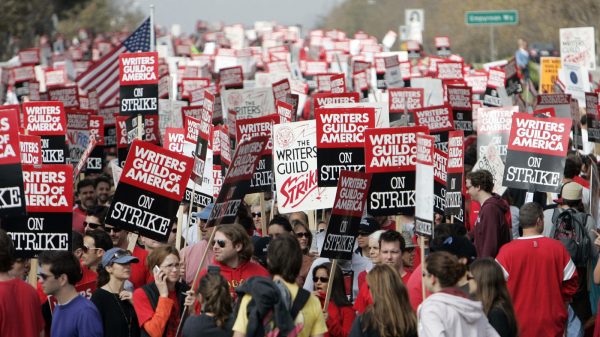 Protesting AI continues because when these big industries know they can get away with replacing some workers, they'll want to try and replace more workers in different fields with AI substitutes. More jobs like writers, artists, and musicians' jobs will be lost to AI. The current AI protest matters not just to those in the film industry, but to everyone. Jobs like telemarketers, factory workers, cashiers, web developers, receptionists, proofreader's readers, as well as any jobs with repetitive tasks.
Story continues below advertisement
Recently a judge has ruled that art generated by AI cannot be protected under copyright laws. If art isn't protected under copyright laws, are 3D models considered art? If 3D models are considered art, then can any 3D models of actors that the studios scan in not be protected under copyright laws? Can text be considered a form of art? These are the type of questions the writers and actors hope to resolve with their work stoppage.