As if there already aren't enough wildfires all over the world, there's an on-going wildfire in northeastern Greece that has been burning for 11 days now. These fires have destroyed an area larger than New York City.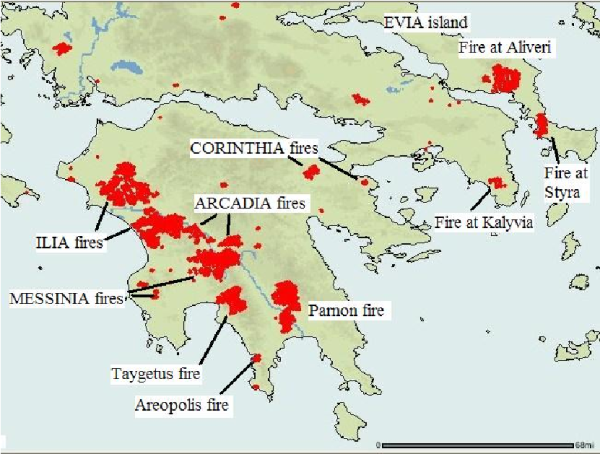 The fire began near the city of Alexandropoulos and quickly began to spread across the region. The fire killed at least 20 people and 18 of them were migrants whose bodies were found in a region used as an entry point from Turkey.
Greece's aircraft and hundreds of firefighters on land, coming from Albania, Serbia, and Slovakia were all trying to douse these raging flames. "We are trying to defend the rest of the unaffected area before the front line of the fire comes," said Jiri Nemick, the commander of the Czech team. "The development of the fire is very dynamic so it's very dangerous."
Story continues below advertisement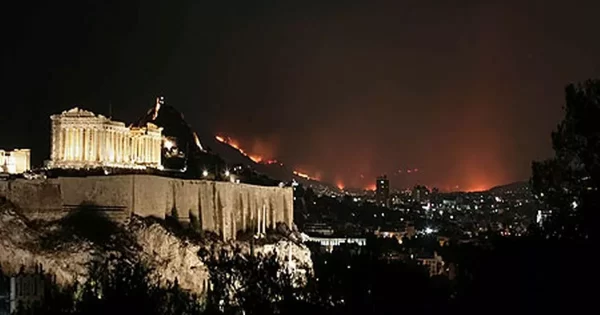 Summer wildfires are common in Greece, but the excessive heat and global warming have increased their intensity this year to a degree never seen before. Other Mediterranean nations like Italy, Spain, and France face similar challenges where heat and flooding have been playing major roles in disrupting everyday life.
With this catastrophe, Greece turned to the European Union to provide aid. The bloc provides aircraft, fire trucks and more than a hundred firefighters to its member nation. With the wildfires continuing, about one-fifth of the firefighters contributing were a part of the EU force. The resEU program "is a new, higher level of European solidarity, which we absolutely need if we are going to cope with the worsening impact of climate change," said Janez Lenarcic, the European commissioner for crisis management. "No country can hope to be able to do that on its own."
The EU's joint force mentions the possibility of a darker future, where current parts in Europe that are now cooler and wetter could become more prone to wildfires as well. The leader of the Romanian firefighting team is basically an expert on Greek wildfires, with experience of sending troops to the country as a part of the E.U program four times since 2021. "Today we don't have such big problems, but we really need to adapt, because this year we are in Greece, maybe in ten or fifteen years the same thing could happen in Romania."